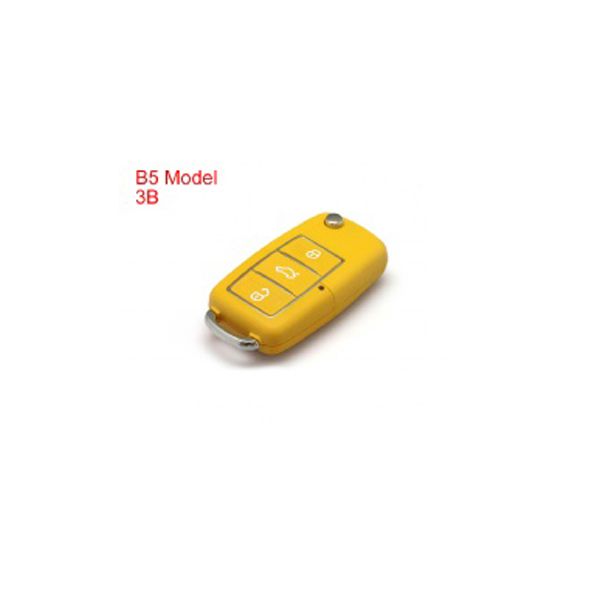 Description
Remote Key Shell 3 Buttons With Waterproof(Lemon Yellow) for Volkswagen B5 Type 5pcs/lot

Package Including:

5pcs x Remote Key Shell 3 Buttons With Waterproof(Lemon Yellow) for Volkswagen B5 Type



Reviews

18
#1 Stephanie Wells
May 9, 2018

Excellent!
#1 chrono depannage chrono depannage
Feb 9, 2019

Everything perfect
#1 ton slegers
Oct 9, 2018

Good afternoon my dear, Very fast shipping. All material arrived. Good communication. Recommended seller. I am happy because all works well. Thank You for all attention. Best Regards.
#1 Anderson L. Zalotini
Dec 9, 2018

The goods received. visually everything is fine. the disc under the string with a gift software. while the impression from the seller is only positive.
#1 juan rojas
Jul 9, 2018

product like a description the cd working correctly recomended seller thank you
#1 David Bradly
Sep 9, 2018

Very good quality
#1 Joseph Zlata
Jul 9, 2018

The seller sent promptly. I chose according to reviews. How to check add feedback this Remote Key Shell 3 Buttons With Waterproof(Lemon Yellow) for Volkswagen B5 Type 5pcs/lot is good quality, working very well
#1 Ismo Nelivuo
Jul 9, 2018

the best!!!!!!!!!!
#1 Rudolf Avetisian
Aug 9, 2018

Very good ! I recommend !
#1 Hector Mata
Apr 9, 2019

pretty good to use,thanks for your help!
Previous: 3+1 Remote 1 KO 959 753 P 315Mhz For America Canada Mexico China VW
Next: Remote key 5+1 Button ID46 315MHZ FCC M3N (Small Button) For Chrysler