Description
USA Version BMW F Series Seat Occupancy Sensor Emulator
Seat Occupancy Mat Bypass US
BMW
F20 F22 F30 F10 F11 F01 F25 F15 Airbag Sensor Emulator
Seat Occupancy Mat Sensor Emulator
Airbag lights ON the Dashboard? Do you want to restore Airbags and drive safely again? Common Faults appear on your iDrive and you wish to remove them?
Passenger Restraint System
Front Pass. Restraint System Fault
Driver Restraint System Malfunction
Restraint Sys. Malfunction/Defective
Fault in Pass. Restraint System Affecting Airbag
Seat Mat Emulator is designed as a quality alternative to bypass faulty seat occupancy mat/pad sensor and turn off the airbag light. It completely simulates the passenger in the seat and re-activates the airbag system making it deploy in case of an accident, therefore, allowing to pass the car test.

Seat Belt Simulator (if applicable) is designed to bypass safety belt warning light/alarm which occurs after fitting Seat Mat Emulator as the seat becomes always occupied. Applies to vehicles with factory installed seat belt warning.
BMW US Version Compatibility List:
Note: Compatible with 3 wire usually white, red and brown colours seat occupancy mats
1 Series F20
2 Series F22
3 Series F30
5 Series F10 F11
7 Series F01
X3 F25
X5 F15
Compatibility Pre-Check:
Turn OFF ignition raise the passenger seat and under the seat locate yellow connector and unlock it.
Open up that connector and the last black plug as in picture is the seat occupancy mat plug.
Make sure that this plug has a 3 and not 2 wires as our device is compatible only with 3-wire seat occupancy mats.
For some variants wire colours may be different and not white, red and brown as usual.
Passenger Seat Picture: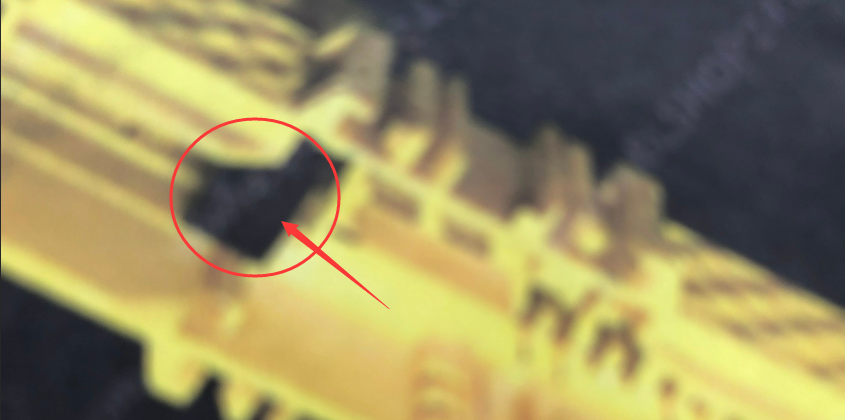 Package includes:
1pc x USA Version BMW F Series Seat Occupancy Sensor Emulator
Previous: 10pcs Original CGDI MB Be Key V1.3 with Smart Key Shell 3 Button for Mercedes Benz
Next: CH341A 24 25 Series EEPROM Flash BIOS USB Programmer Module + SOIC8 SOP8 Test Clip For EEPROM 93CXX / 25CXX / 24CXX DIY KIT