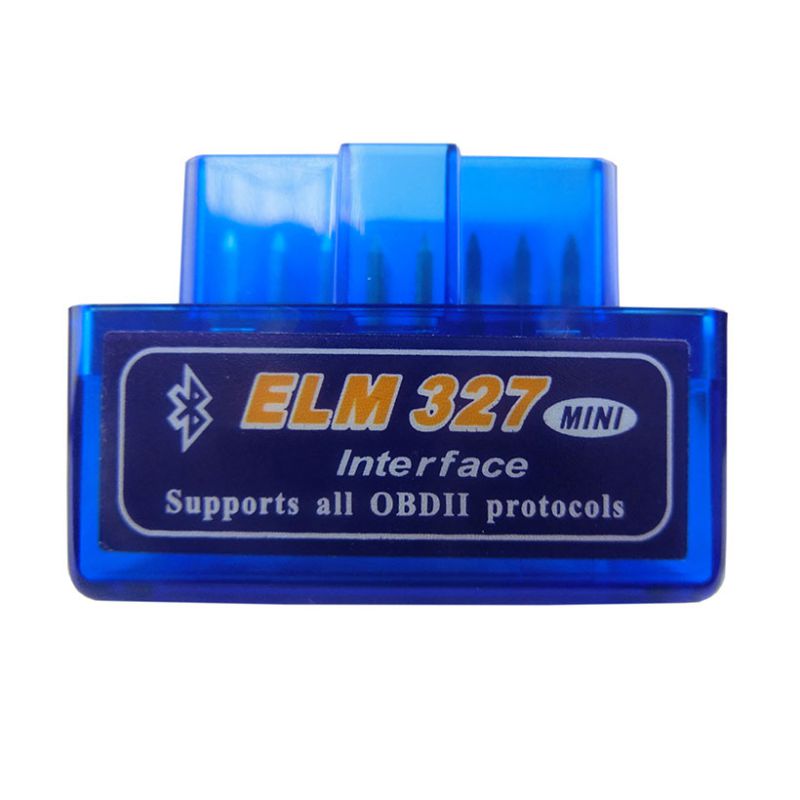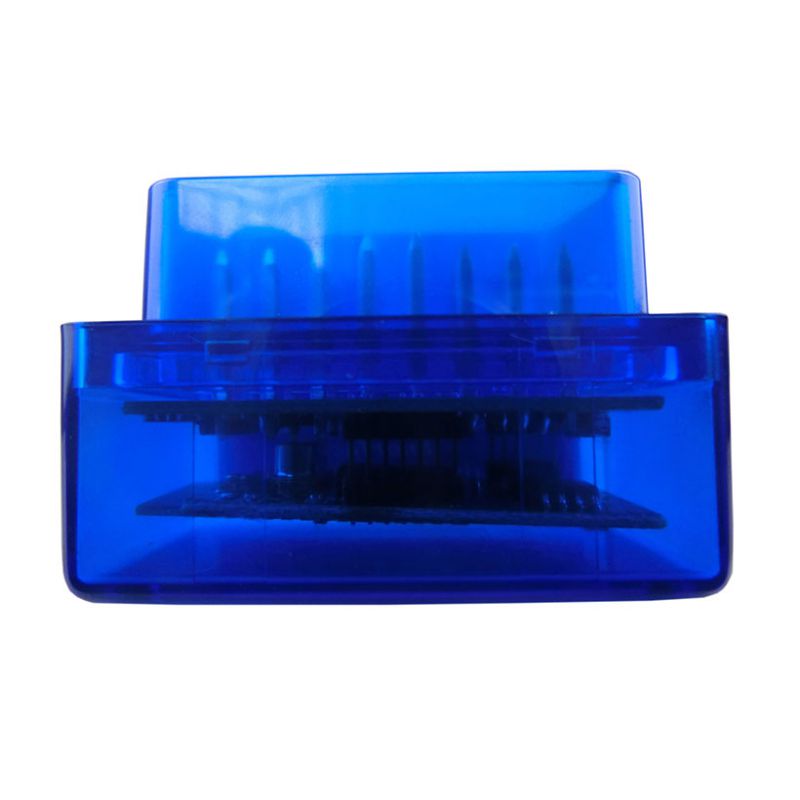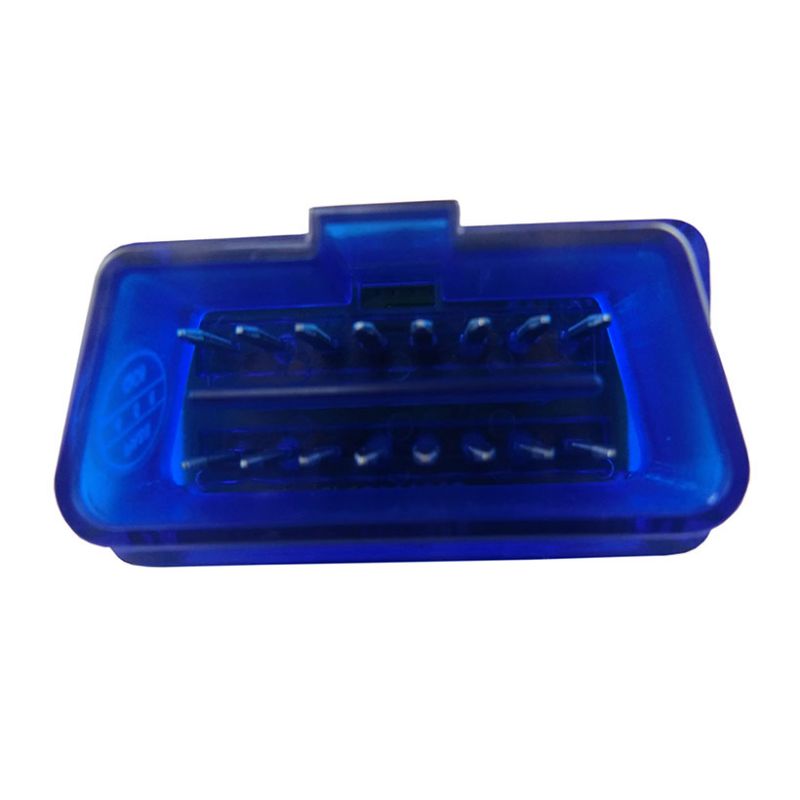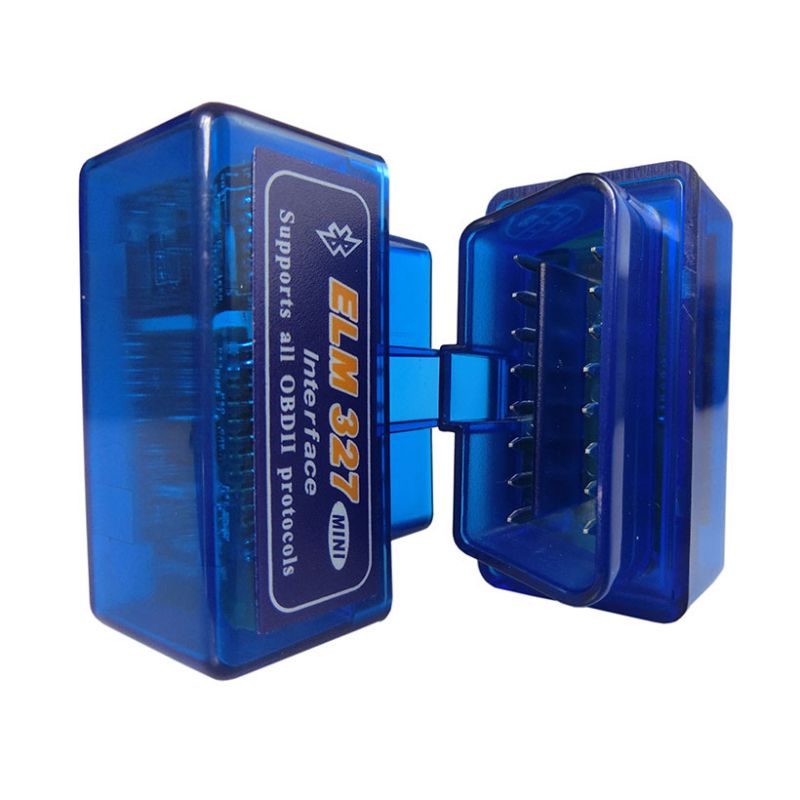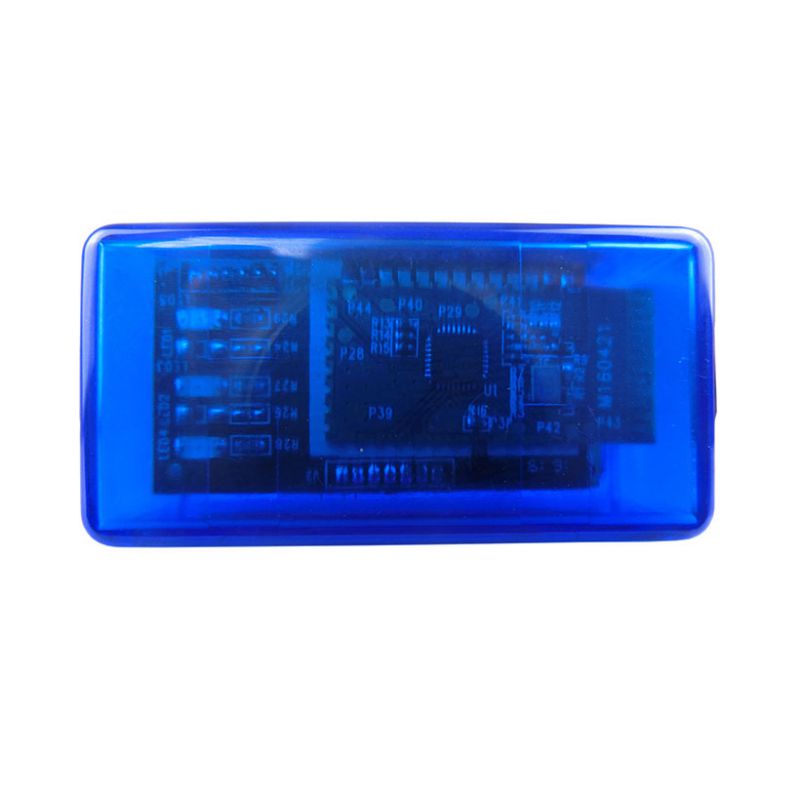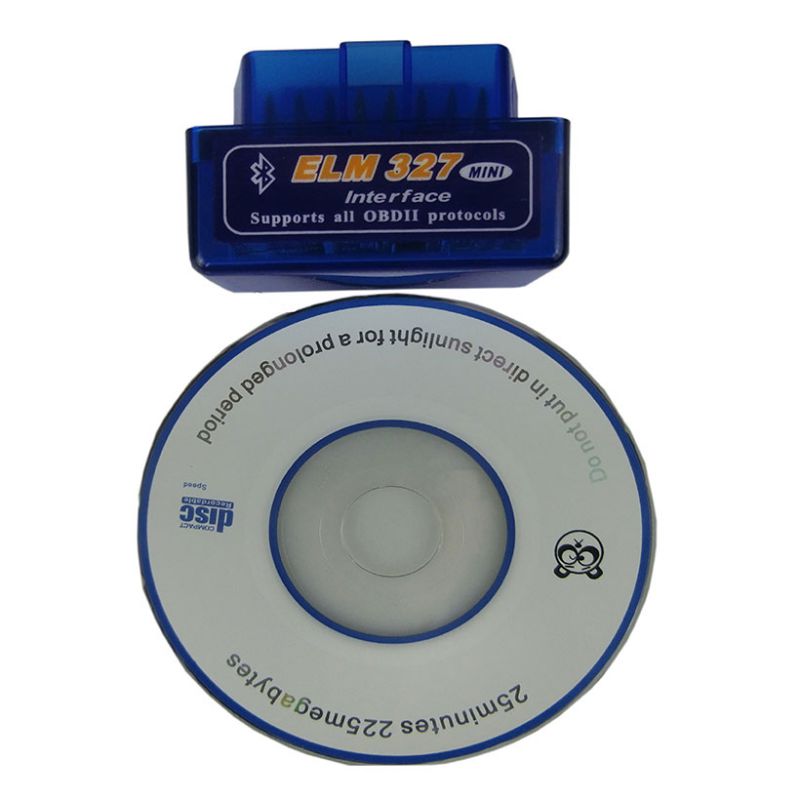 Description
MINI ELM327 Bluetooth OBD2 V2.1
Software Version: V2.1
Hardware version: V2.1

Support Language: English/Czech/Danish/German/Spanish/French/Croatian/Hungarian/Italian/Polish/Serbian/Turkish
MINI ELM327 Bluetooth
Features:
Works with all OBD-II compliant vehicles
Wireless (Bluetooth)
Software included for Palm, PDA
Software included for Windows PC
Software included for Windows Smartphone
Supports CAN bus

MINI ELM327 Bluetooth Functions:
Read diagnostic trouble codes, both generic and manufacturer-specific, and display their meaning (over 3000 generic code definitions in the database).
Clear trouble codes and turn off the MIL ("Check Engine" light)
Display current sensor data, including:
Engine RPM
Calculated Load Value
Coolant Temperature
Fuel System Status
Vehicle Speed
Short Term Fuel Trim
Long Term Fuel Trim
Intake Manifold Pressure
Timing Advance
Intake Air Temperature
Air Flow Rate
Absolute Throttle Position
Oxygen sensor voltages/associated short term fuel trims
Fuel System status
Fuel Pressure
Many others...
Reviews

48
#1 beutthtaiy beutthtaiy
Aug 9, 2018

Everything works as it should!
#1 dufour alain
Sep 9, 2018

Delivery is very fast, the device is intact and do not harm. To the car has not yet connected, as i will try then i will add a tip, and so everything is fine.
#1 julieta jimenez
Sep 9, 2018

great, great, great, fast shipping, everything is there and work. thank you
#1 Ken Cunningham
Oct 9, 2018

Fast delivery, good package, good price. Hope everything works as it should.
#1 kelly ke
Dec 9, 2018

Good quality, fast shipment.
#1 Alena Fiaksel
Apr 9, 2019

Thanks to the producer everything came on time all the whole works quality assembly meets the requirements of the description
#1 Marcel Hadlik
May 9, 2018

Very good. Arrived before the deadline.
#1 Keith Blanchard
Aug 9, 2018

Excellent product
#1 VICTOR MANUEL POLITO
Jan 9, 2019

Recommended store, high quality item, best price!
#1 nor cal truck repair LLC
Jul 9, 2018

All the best works great!
Previous: OBD2 16 PIN Cable For MB STAR C3
Next: VVDI VAG Vehicle Diagnostic Interface 5th IMMO Update Tool