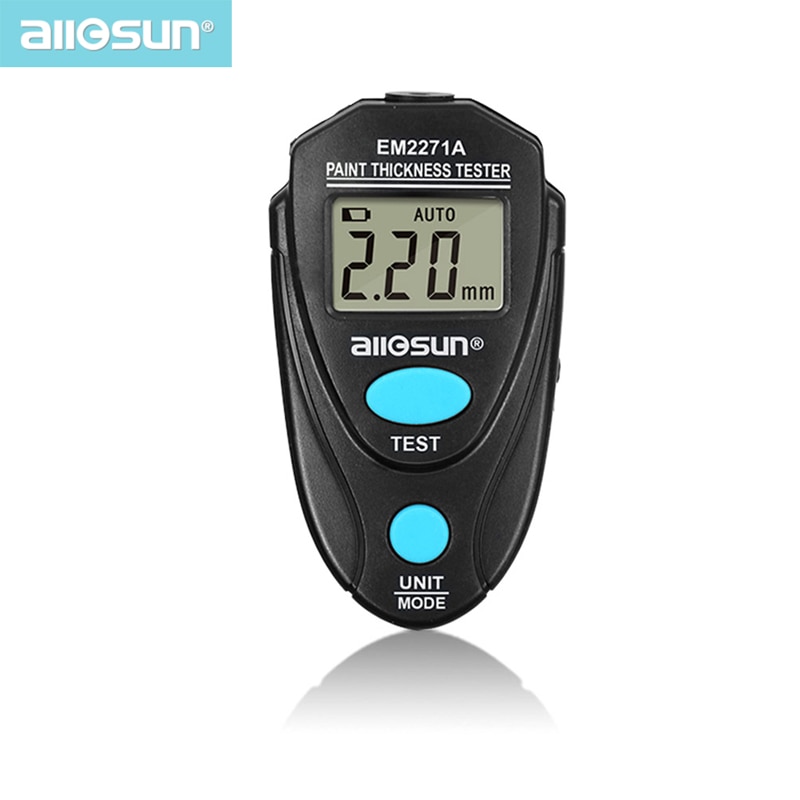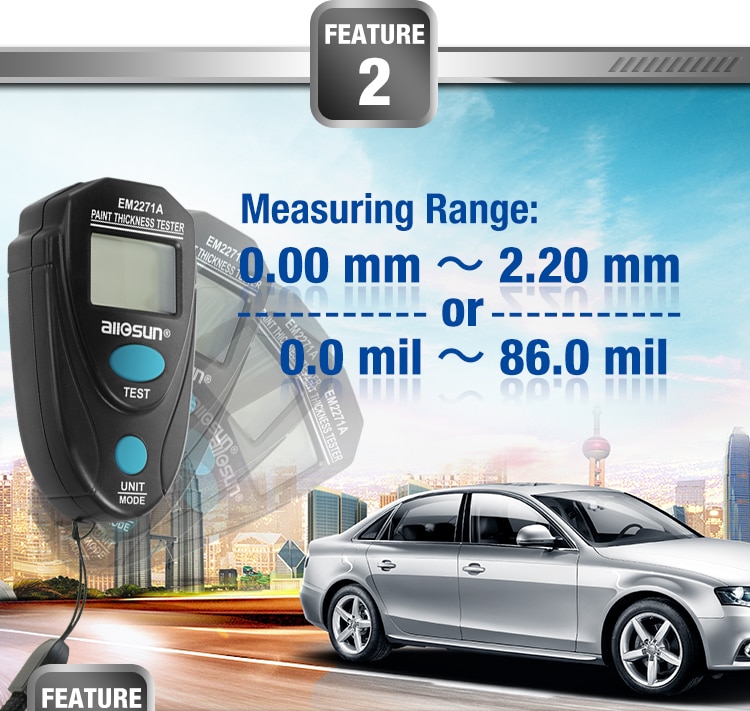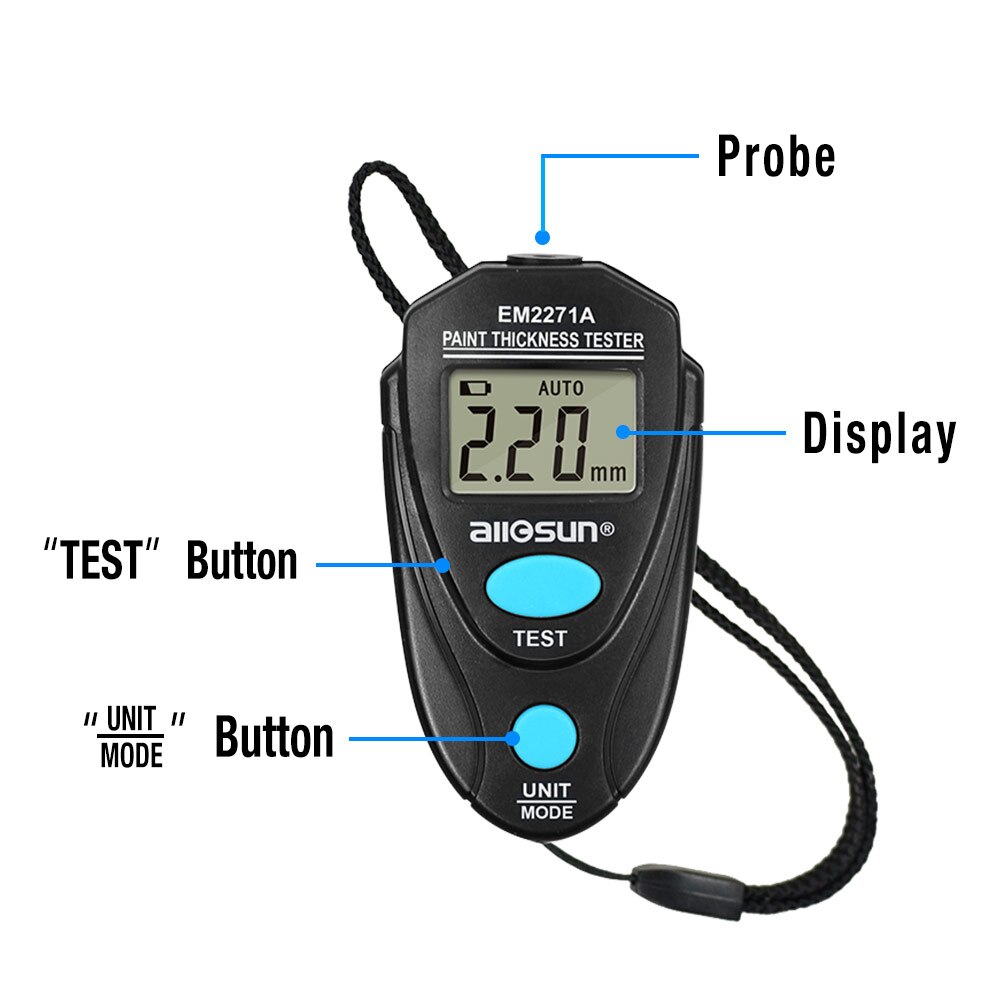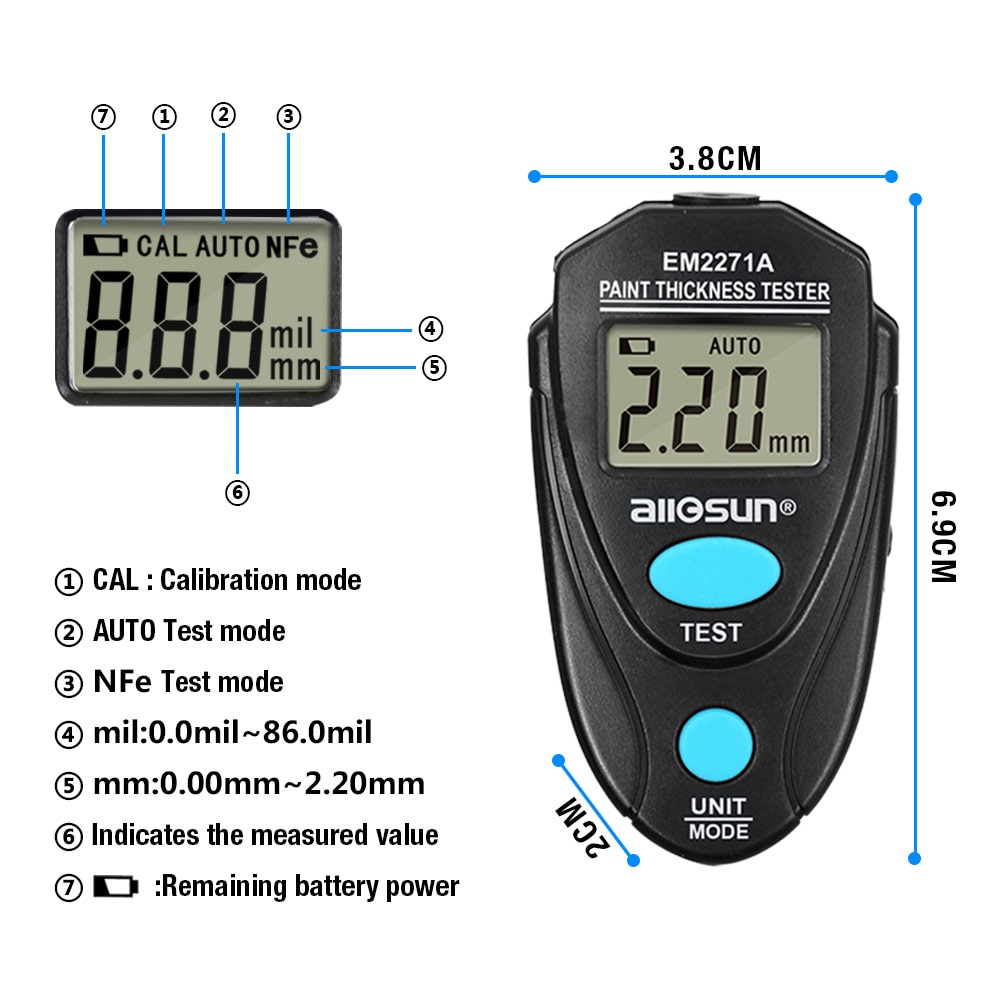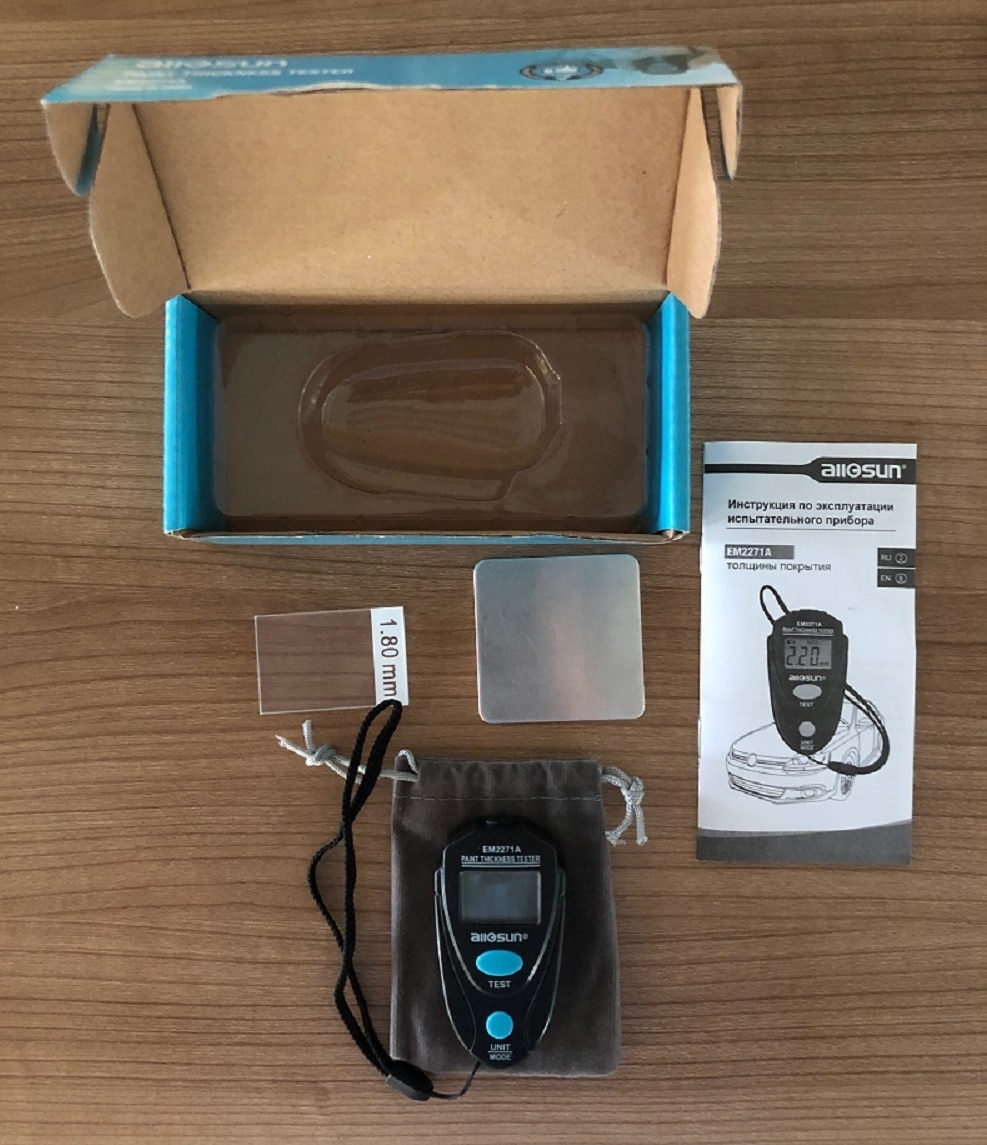 Description
Digital thickness guage
Warning:
1.Battery insided already,please remember to take off the insulate strip.
2.Please don't use this device under 0 degrees Celsius !
3.The device is not available in measuring metallic paint on car or similar objects.
4.This tester couldn't be used to test your home appliances
( refrigerator,oven,microwave oven,etc)
5.For measurements in AUTO test mode and on object with steel substrate
±(10% of reading + 0.10mm),
most car is made of steel, and, if you get result of 0.00mm or 0.01mm , it is under normal
condition,acceptable error, because most car paint thickness is 0.1-0.15mm.
Features and specifications:
Specifications:
• Measuring range: 0.00 - 2.20 mm, or 0.0 – 86.0 mil
• Resolution: 0.01 mm/ 0.1 mil
• Overrange indication: "OL" shown on the display
• Measurement accuracy:
◦ For measurements in "Nfe"or"Fe"test mode in which the tester has been properly calibrated:±0.05mm
◦ For measurements in auto test mode and on object with aluminum substrate: ±(2% of reading + 0.05mm)
◦ For measurements in auto test mode and on object with steel substrate: ±(10% of reading + 0.10mm)
• Power supply:3V button cell, CR2032 or equivalent, 1 piece
• Size: 6.9 x 3.8 x 2 cm
• Weight: About 29 grams (including button cell)
• Small size, easy to carry (you can take it to wherever you want to go)
Package list:
1 *thickness gauge
1 * Pair of calibrate plate(1.80mm plastic plate*1+alunminium plate*1)
1 * English&Russian user manual